The best in suction excavation!
RIVARD is known as one of the best brands in suction excavation. This French brand manufactures two types of suction excavators, the SE7 being one of them. With a capacity of 7 m3, the Exvac SE7 is the more compact variant. The suction arm can rotate 180 degrees, making it easy to suck up material. Material can also be easily unloaded using the tipping container with large roundings. The pivot points are at 1700mm height.
The machine is equipped with a cast-iron turbine, which has proven to extend the machine's lifetime significantly. Rivard believes machines should be easy to maintain, so the amount of downtime can be reduced. This is why they are using 8 air powerfilters at the front of the truck with easy access for cleaning and maintenance. The suction boom can be detached, to easily perform maintenance.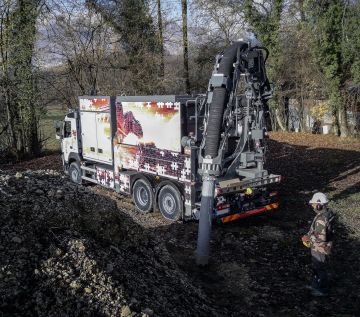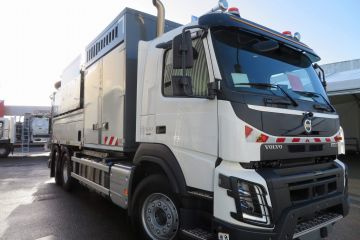 180° working area
The Exvac models allow a 180° work area with the digging arm. This means the arm does not need to be extended in order to tip the container.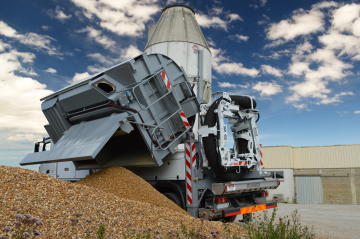 Remote control
The machine including the suction boom can be controlled using the screen on the back of the machine, or using the remote control. This excavator is equipped with a hydrostatic drive function which allows easy control from around the machine.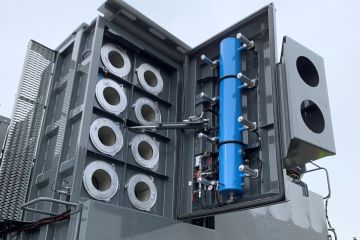 Air power filters
Each Exvac is equipped with 8 air power filters that are self cleaning, saving you loads of time on cleaning and performing maintenance.
Would you like to know more about the possibilities? Please contact us!
By submitting this form, you agree to our Privacy Policy and Terms and Conditions.