Simple, Robust and Versatile
The e1 series from Gremac is available in 4 versions; stationary, trailer, track and hook arm. The drum screens are suitable for screening material, such as: soil, compost, bark, sand and light construction waste. The screeners are electrically driven by means of a diesel or petrol generator.
The weight of the machines varies from 2,650kg to 3,500kg, depending on the model. The sieves have a drum of 2.00m with a diameter of 1.00m. An important advantage is that the frame and all structural parts are made of galvanized steel. In addition, the machine is modular. Therefore the Gremac screens have a long life span and a low depreciation.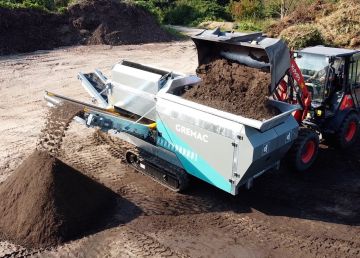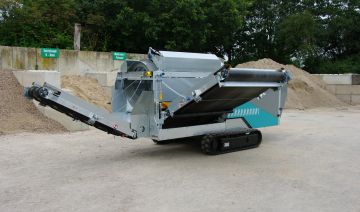 Solid
The drum screens are made of galvanised steel, which makes the machines very solid and durable. Despite the solid material, the screener is very light and easy to transport.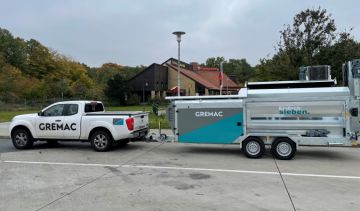 Compact
The weight of a e1 drum screen goes from 2650 kg to 3000kg, depending on the model. This makes the machine very easy to transport using a trailer or a towbar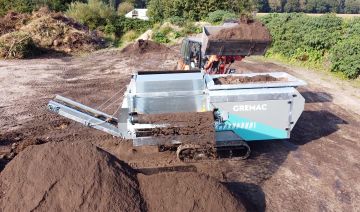 Longetivity
The Gremac machines are made of galvanised steel. To guarantee an excellent quality everything is produced in Germany.
Questions about Gremac's e1? Please contact us!
By submitting this form, you agree to our Privacy Policy and Terms and Conditions.