Mobile intermediate class: Ekomaxx 800
The idea of economic sustainability is at the center of device development in the EKOMAXX class. "Optimal cost-benefit ratio for the utmost benefit of our clients and users" is the stated objective of ARJES. These are primarily found in businesses that treat wood and compost, as well as household and commercial waste.
Tuytel Handel is an exclusive dealer of Arjes shredders in the Netherlands.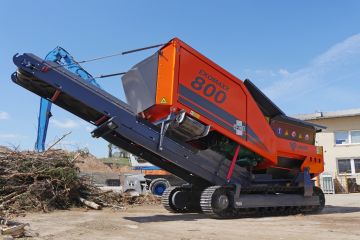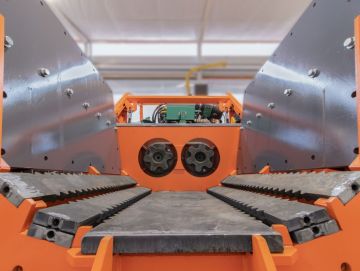 Manually insertable Waveform plates
The final width and grain size can be changed by putting pressure into or taking pressure out of the gap. The plates are rotated numerous times and reinstalled in cases of wear.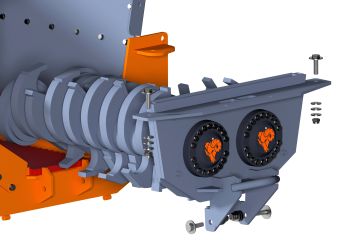 Quick change system for shafts
Shredding shafts can be installed and removed quickly thanks to a simplified technique, which also makes it easier to maintain, replace, and renew them while maintaining uninterrupted operation.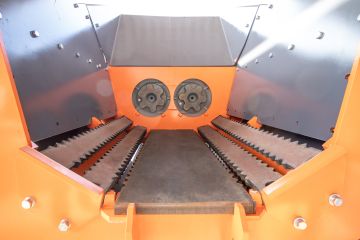 Mechanically adjustable side combs
Depending on the material and client requirements, the side combs can be opened or closed to reduce output size or boost throughput rate.
3 Convincing Advantages
This shredder includes standard attachments such as water spray system, magnetic belt and remote control

The quick exchange system for the shafts significantly reduces the time spent on maintenance, refurbishment and changing the shafts. Ensuring you have the least amount of downtime as possible

Thanks to the SCU control and predefined programs that control the rotation and speed of the shafts, you can enjoy user-friendly operation
Questions regarding this machine? Please contact us!
By submitting this form, you agree to our Privacy Policy and Terms and Conditions.